It's a new month, which means that the Monthly Binder Check Board has been reset! Let's see if YOU can be #1 this month.
Austin had an unbelievable 20 check-offs in November, earning him the #1 spot! Next time you see him in class, make sure to congratulate him on all of his hard work!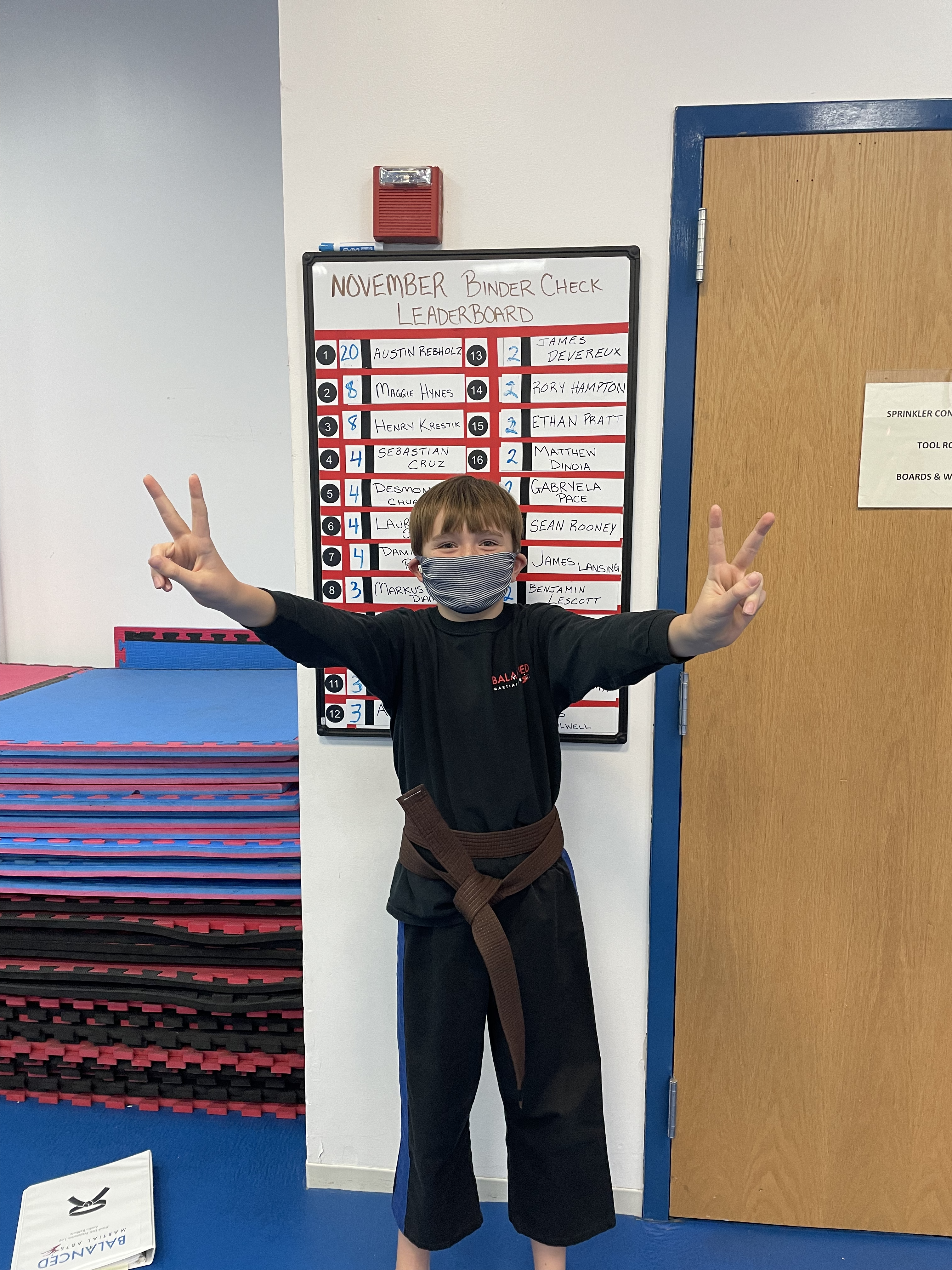 Our reigning overall champion, Aiden, has officially been "kicked-off" the board because last weekend, he earned his black belt!! He worked very hard to achieve this milestone, and I believe all of you can too. For goal setting purposes, the next Black Belt Test is June 4th, 2022. So if your goal is to test on that date, make sure you are keeping up with your binder checks!